3

Days

of

Peace

and

Music



Im a little late with my post actually. (I was being lazy earlier this week). But nonetheless, I'm still here to show my respect for what was WOODSTOCK.
For those of you that dont know what Woodstock is...... shame on you. Get off this page and go watch the documentary
..IMMEDIATELY. Thanks.
Anyways....
This past weekend marked the 40th Anniversary of one of the most historical, classic, musical fesitval in american history! All thanks to this guy.... (check pic below)
Michael Lang and some groupie (lol). For those that dont know, he was one of the co creators of Woodstock.
*sigh*

Everytime I think about WOODSTOCK, a hint of jealously and a load of depression fills the bottom of my heart and then my stomach begins to curl and a small tear rolls down the side of my face. I wish that I (and all my other hipster friends) could get a chance to experience greatness, as such in this day and age. But you and I both know that we will never be able to host such a classic event as WOODSTOCK ever again. Of course we should all know the obvious reasons.
One
we really dont have that many artist/musicians/singers/rappers that can come together to put on such a show that can captivate that many people.
(
actually we do but i dont even think its possible to get them all together
)
TWO
people are just evil as ever now. Esp. of bunch of black ppl with a mixture of all other races ...(
im sorry to say so...but u know its the truth
) its bad... real bad. We would have NEVER made it a full 3 days without some kind of violence or crime. There would have been all kinds of fuckery, murders, thievish nonsense, sexual violence and car accidents. I mean think about it, we cant even go to a local club without some kind of fight popping off or someone getting shot up. its sad........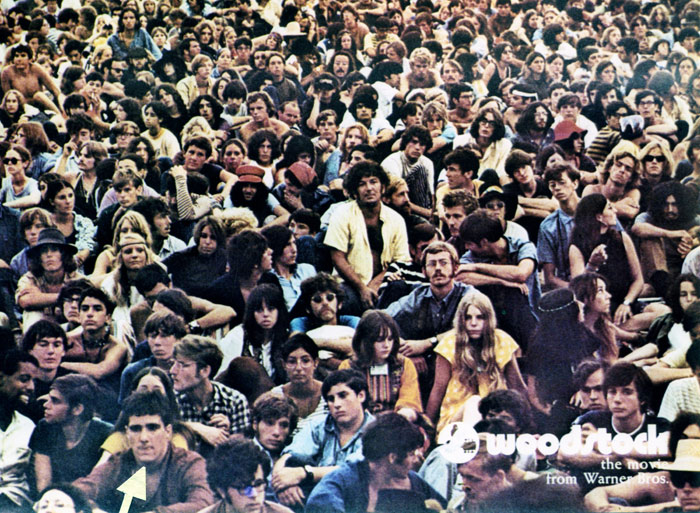 half a million ppl
THREE it wont be free...... ppl always find someway of adding a price to everything

FOUR Drugs are illegal lol

FIVE
People nowadays would have never been able to make it 3 days as a hippie..sleeping outside, getting rained on, eats scraps, bathing in a lake and shyt...
*
sigh of dynamic depression
*
sometimes I wish I could just hop in a time machine and rewind back in time so that I can be there... just to experience and be a part of it.
let me just sit in my depression for a few more mins.................
Santana - "Soul Sacrifice"
not in its entirety, some of the drum solo is cut :-(
Jimi Hendrix "Voodoo Child"
(cont) of Jimi with star spangled banner and purple haze..
Honestly, you should just watch his whole performance if you can..... he kills every song he performs... I just love him soooooooooooooo
and last but not least... (only because i have to go now).
Janis Joplin- "Work Me, Lord"
:-)
who wants to go to Lollapalooza with me next year???